FIRST CLASS DESIGNERS + BUILDERS
Founded by Bill Thomas and partner, Dan Vallance in Winnipeg, Manitoba in 1980.
With a strong foundation, Bill and Dan excelled in the design build industry, growing a strong business for 27 years.
The Miller Family (brothers Jeff and Trevor & their father, Ron) purchased Thomas Design Builders in 2007.
The Miller Family continues to grow the business created by TDB's founders, leaving a legacy with every build.

Continue to grow ahead of the curve and Leading edge design and build

.
Thomas Design Builders was founded by Bill Thomas and partner Dan Vallance in 1980 in Winnipeg, Manitoba. Bill and Dan set forth on a journey to establish a true design build company. For 27 years, the company witnessed growth in Winnipeg and surrounding areas as just that, a true design build company!
In terms of succession, Ron, Jeff and Trevor Miller entered negotiations with Bill and Dan in early 2007 to become the new owners of Thomas Design Builders. The Millers, faced with an aging demographic, continued to foster and build within TDB. The Millers, recognizing this challenge, sought the rebuild of the company with talented bright minds to continue future growth. As 4th generation construction experts, Jeff and Trevor have experienced that working with customers, subtrades, suppliers (good people in general), promotes great outcomes!

Accountability – Our projects finish on time.
Fairness – We always work to a win-win.
Problem Solving – We bring innovative solutions to our Customers.
Profitability – For Thomas Design Builders, our employees and trades.
Quality – The quality of our work is our legacy.
Relationships – Clients, trades and staff.
Our mission is founded on integrity and trust, adding client value at every step of our unique process. Our vision is to be recognized as a first class design build contractor through innovation and dedication. 
Our certified and experienced project managers, tradesman and management team have a combined total of over 100 years of experience!
From inception, our company has successfully managed over 650 projects throughout Western Canada, nearing an excess of $500 million.
Jeff Miller 
Jeff is a graduate of Red River College, having received a Design & Construction Technology Diploma (C.E.T.) in 1999. Since graduation, Jeff has gained experience in construction estimating as well as project management and in 2002, Jeff brought his substantial construction background to Thomas Design Builders. Jeff is President and Head of Field Operations, when necessary, Jeff will step in to manage projects. 
Trevor Miller 
Trevor earned an Honors Bachelor of Commerce Degree from the University of Manitoba Asper School of Business (University of Manitoba) in 2003. He majored in Marketing and Management of Business Operations. Prior to his graduation, Trevor experienced numerous years in the construction field. After receiving his Degree, Trevor worked with a large insurance based construction firm on large pharmaceutical construction projects as an Assistant Project Manager and Junior Site Supervisor. Trevor joined TDB in February 2007 and is often responsible for project management, construction and renovations. However, Trevor's primary focus is new business development and customer relationships.
Ron Miller 
Ron brings over 55 years of construction experience to the Thomas team. Working with a large design build construction firm for over 20 years, Ron was responsible for developing and expanding construction markets in Western Canada as a Branch Manager, Vice President and Senior Vice President capacity. His current role as a semi-retired employee is to foster success among projects. This includes the intrinsic know-how to construct and build projects beyond the expertise of those less experienced in construction.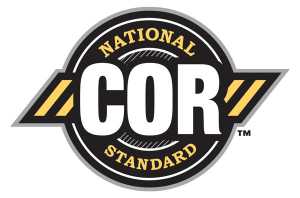 Thomas Design Builders considers health and safety to be one of our most important responsibilities. We have developed, implemented and maintained an up-to-date Safety & Health Program. All employees and sub-contractors are equally responsible for minimizing accidents on our worksites. Thomas Design Builders recognizes the rights of our workers and is highly committed to providing and maintaining a safe and healthy environment for all our employees, clients, subcontractors and the general public. We are COR Certified (Certificate of Recognition #23405-08), continually welcoming the challenges and feedback of constant safety improvement in our organization.
Thomas Design Builders has and continues to support grass root – basic needs, frequently found in society. As a strong contributor to the Winnipeg based Teddy Bears' Picnic, Cancer Care Manitoba, Knowles Centre Winnipeg, Manitoba Harvest, Rotary International, Parkinson Society and many more! For Thomas Design Builders, it's not about recognition or tax write offs, it's about supporting those in need.